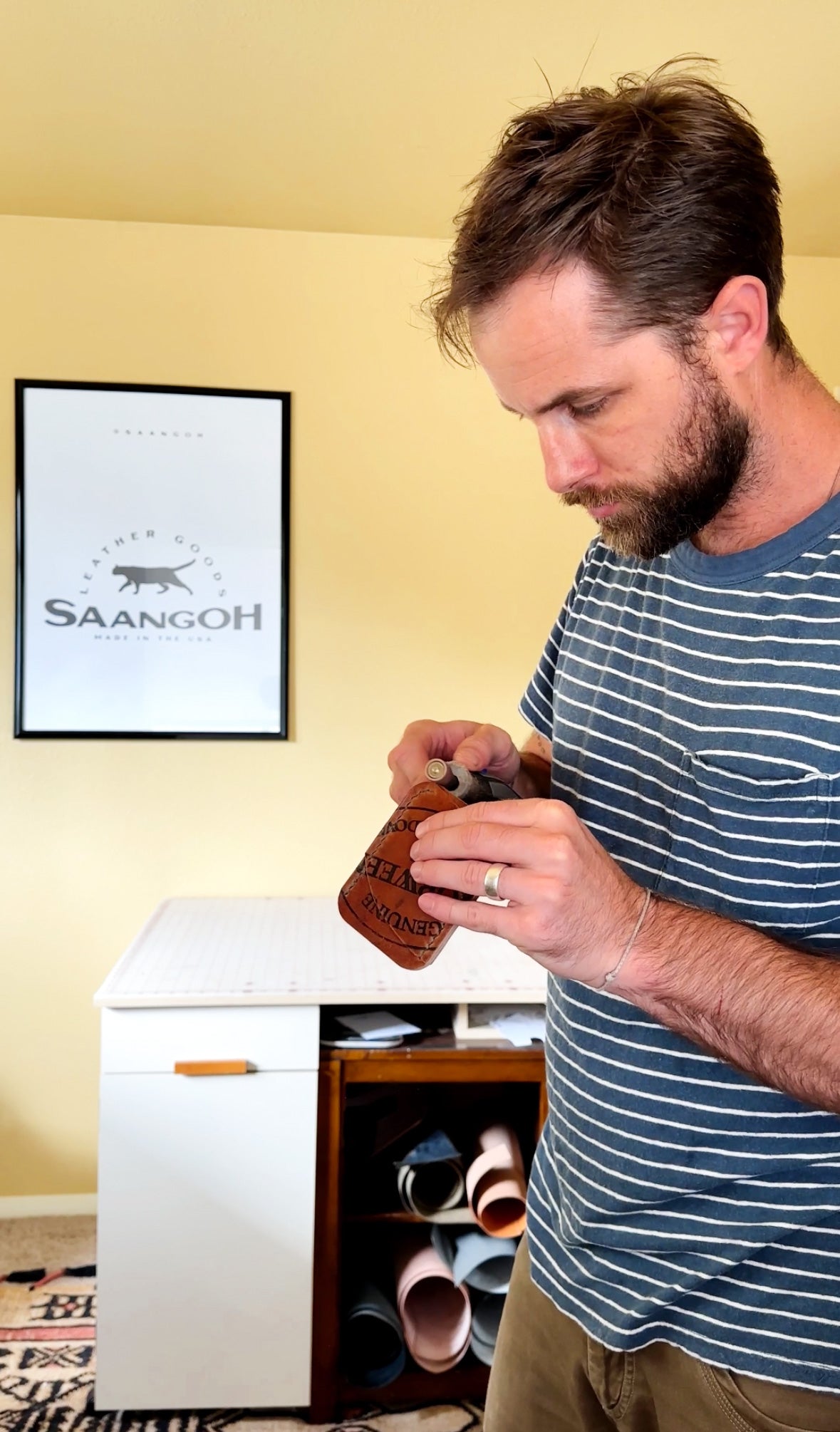 No factories. No machines. Simply Handmade.
First off I want you to know that I have a problem. I often lose sleep, I can't focus during conversations, I am constantly daydreaming about creating my next wallet idea.

Saangoh started in the corner of our bedroom in 2019. My wife had to put up with the loud punching and pounding of my mallet forcing the teeth of my pricking irons through my "artistic creations".  I tinkered from wallets to bags, to belts to whatever I could think of to make next. I couldn't get enough of the craft. I was obsessed. Now I am focusing mainly on wallets and every day I seek the challenge of constantly learning something new about the wonderful art to perfect my craft.